V13: Ceci Inspirations – A Night of Disguise
A NIGHT OF DISGUISE
Halloween is a season for witches and goblins. But it's also a time for playing dress-up, and for me there's nothing more fun than a masquerade party. As a huge theater buff, I have always been drawn to the masks, black tie costumes, and sheer drama of The Phantom of the Opera. If I could plan a masquerade ball tomorrow, this beloved musical would be my theme.
Since it's still just a fantasy, I'll have to make do with imagining the kind of world I would create. My invitations would be similar to what I designed for young New Yorker Desiree's Bat Mitzvah, which was in fact a masquerade ball. Awash in bright red and hot pink, the plexiglass card featured a gold crown at the top and was covered in sweeping cursive script.
For my party, the dress code would insist on stunning gowns, sparkly jewels, and glamorous masks—the more dramatic and feathery the better. I would hope that all the female guests would come dressed along the lines of what I'm wearing in the inspiration photograph below, shot by Mel Barlow Photography at the elegant party space 632 on Hudson. Creativity would be a must! Until that day comes, I leave you with all the goodies, tips and recipes you'll need to throw your own Halloween fête - masked or not.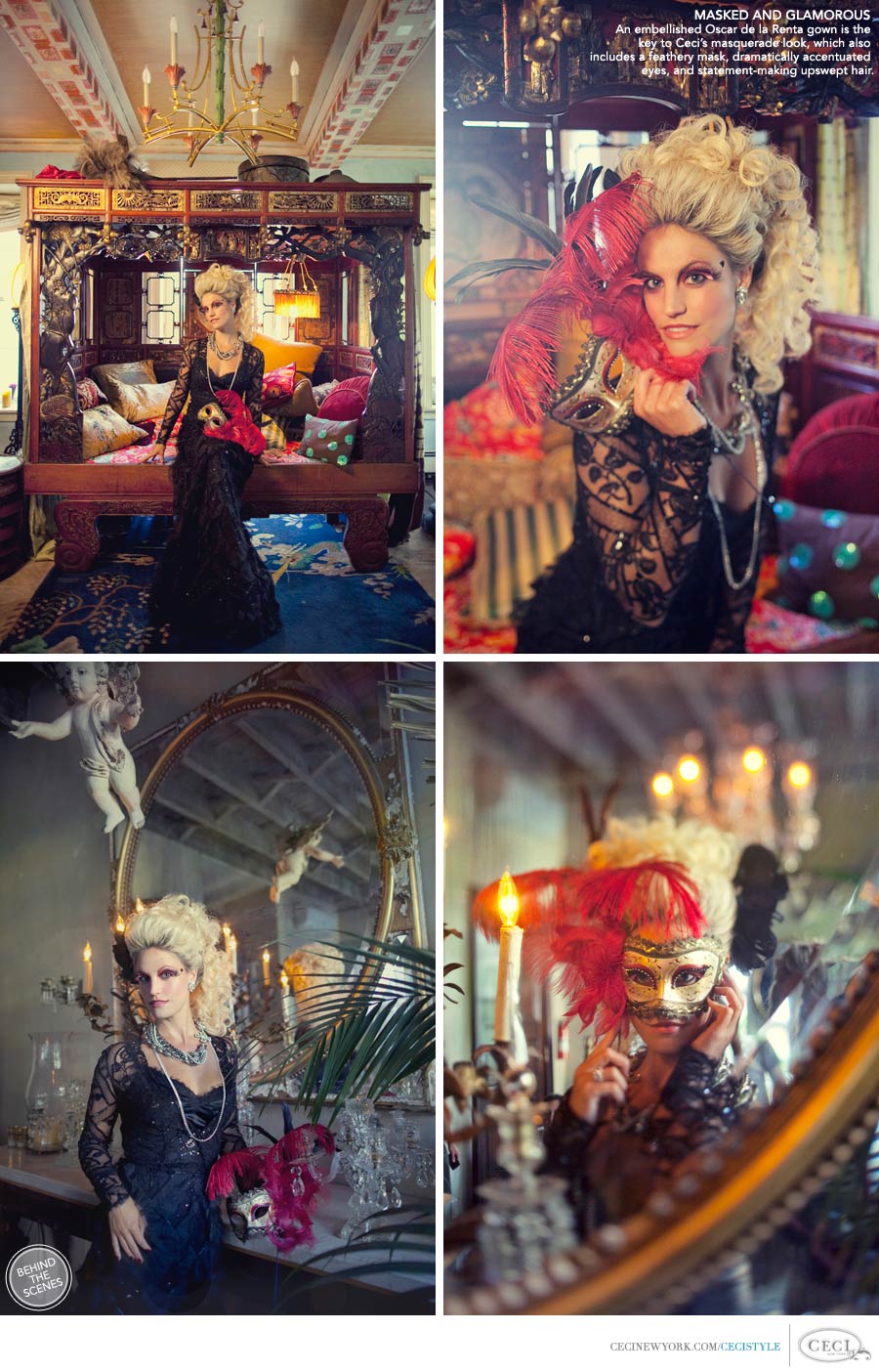 Photography by Mel Barlow Photography
View the Behind the Scenes now!