V11: Expert Style Tips – Tips for Hosting Game Night at Home by Karen Bussen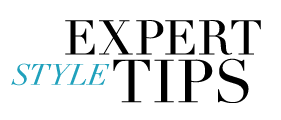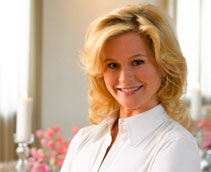 KAREN BUSSEN Karen Bussen's one-of-a-kind event designs and entertaining expertise are sought after by luminary hosts in the worlds of business, media and society. A quintuple-threat expert in food, wine, hospitality, flowers and design, Karen believes a truly great party is filled with uniquely well-chosen details and personal touches. Karen is the author of the SIMPLE STUNNING series of books on weddings and entertaining. She lives in New York City.
"Every time I see Karen, she always has a glow about her. Her happy energy and positive attitude are contagious. She is as real as it gets, and is never shy of creative ideas for making your party the best it can be. You will not only love working with Karen, but you just may make a new friend along the way!" - CECI JOHNSON
Tips for hosting Game Night at home by Karen Bussen:
Party pantry: The first thing I recommend for all at-home hosts who want to dial-up their entertaining style is to create a "Party Pantry."  This is a designated space - cupboard, closet, or in my case, an open shelving unit where you can collect items that make it easier to put together a great get-together.  You can never have enough platters and big bowls, especially for game night, so start by collecting some simple white ones, adding in accent colors and other materials as you find great pieces. Other Party Pantry staples:  colorful glasses, napkins, and placemats - I choose one or two accent colors for every season and use them for all my entertaining.  Shop when the sales are on and you'll soon have an arsenal of beautiful, useful elements.

Mood: Next, whether you're hosting a wedding, a dinner party, or a great game night, think about the mood you want to create.  Come up with three adjectives that describe your desired ambiance. Use them to help you plan and to focus your décor and menu.

Snacks: For at-home parties, stock up on nonperishable snacks.  Keep jars of drunken olives, spiced nuts, breadsticks, delicious crackers, and dried salamis on hand.  This way, when game night, or any cause for celebration, arises, you can just stop for the last-minute things like produce and cheese.  

Wine: Buy wine by the case.  It may sound like a lot, but if you buy just 12 bottles of wine, many wine shops will give you a case discount of up to 15%. You can often even mix your case, choosing whites, reds, and rosés to keep on hand for any occasion.

Seating: For Game Night, clear out clutter and arrange your seating to face your screen so everyone will have a great view of the action. Invite friends over an hour before the game starts to check out the pre-game show and have time to get something to eat.  

Trivia Contest: During the commercial breaks, host a trivia contest.  Ask five questions about the teams and their players, and have your guests write the answers on paper with their names.  During the next commercial break, "grade" the answers and give a prize to the Trivia King or Queen at the end of the game.

Food: Instead of a sit-down meal, stack a bunch of fun, funky trays on your buffet and set each one with a great napkin, silverware and a plate, so all guests have to do is help themselves.  As an extra touch, line the trays with your team colors, or paint the inside of the tray with chalkboard paint and write GO YANKEES! in big, bold letters. Make a centerpiece out of wheat grass and add a baseball, football, or appropriate sports element to personalize. For Game Night,  serve my World's Best Chili in mugs (easy to eat in front of the TV) and my Go Team Cupcakes.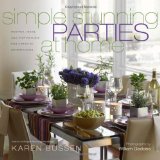 Discover more on Karen Bussen or get her book now