V11: Ceci Inspirations – Let's Play Ball
LET'S PLAY BALL
Baseball is many things to many people. To me, it's the sport my dad played professionally when he was young. I also see it as a great excuse to get together with friends, be it at the actual game or at home. I can proudly say baseball even became something of a work obsession when the Major League Baseball Players Association asked me to design the invitation for its prestigious All-Star Party. The MLBPA wanted an updated look to mirror the A-list party being held at San Francisco's cool Ruby Skye club. I dove right into the challenge of making baseball look chic, surrounding myself with classic imagery like scoreboards and the all-American color red. On the design itself, I incorporated San Francisco icons like the Golden Gate Bridge and the cable car, to allude to the city where the party was taking place.
As we now find ourselves in mid-October and heading toward another World Series, I wanted to celebrate with some fun ideas for enjoying the sport – and looking good while doing so. Because if you're like me, you wouldn't just show up in sweats and sneakers. So whether it's a happy get-together in front of the TV, a chilly tailgate bash or at the game itself, here are my tips for enjoying baseball stylishly.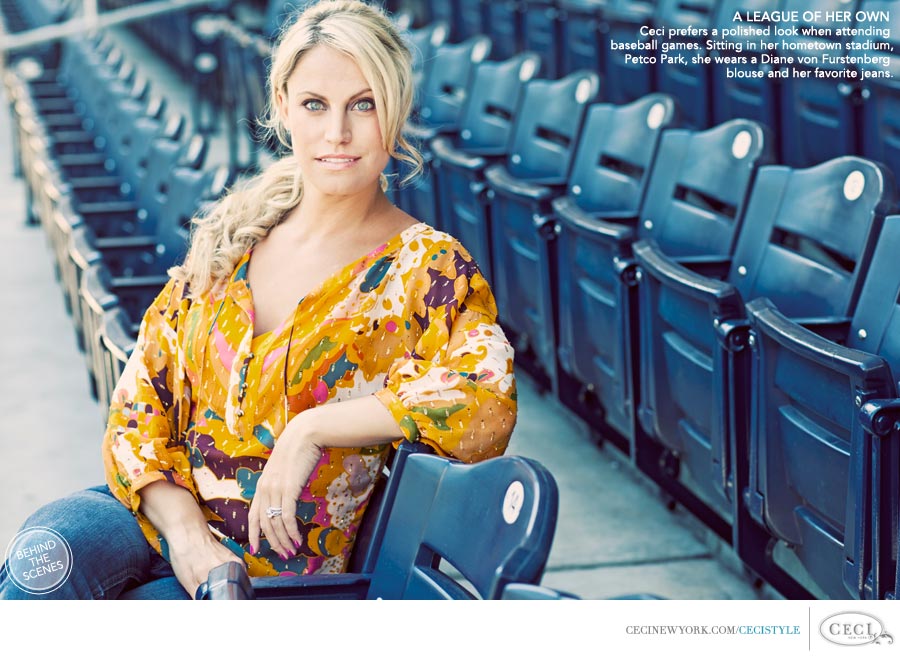 Photography by Justin Lee Photography
View the Behind the Scenes now!