V10: Ceci Inspirations - Pretty in Pink
PRETTY IN PINK
I have always been a big devotee of giving back to a great cause. One crusade that is especially dear to my heart is the fight against cancer. My own father has been affected, which has made me especially aware of just how far-reaching cancer is. These days it seems like everyone I talk to has a friend or a loved one with a story. Since October is National Breast Cancer Awareness Month, I've decided to add my own voice to the battle by dedicating this month's first issue to items supporting breast cancer charities. To be as effective as possible, I am giving a never-before-offered 15 percent discount on any pink Ceci New York product during October and donating a portion of the proceeds to the Susan G. Komen Breast Cancer Foundation. This is your chance to invest in any item - from stationery to invitations - for that next special occasion while supporting a fantastic cause. If you ask me, Pretty Miss is a perfect starting point for brides in a pink mood and Vivian would make an ideal dinner party invite. And while you're at it, why not check out the delightful items below that not only aid various breast cancer charities but make thoughtful gifts? Either way, please join me in this important fight. Remember, all you pink-crazed fans out there: don't wait to get that pink Ceci New York design you've had your eye on - this charitable deal only lasts until the end of the month. In the meantime, I hope you'll enjoy the inspiration photos the immensely talented Mel Barlow took at the beautiful event space 632 on Hudson. Naturally, I'm wearing pink, the color that fashion designer Amsale - one of this week's featured experts - encourages all brides to wear. Read on for all her excellent tips!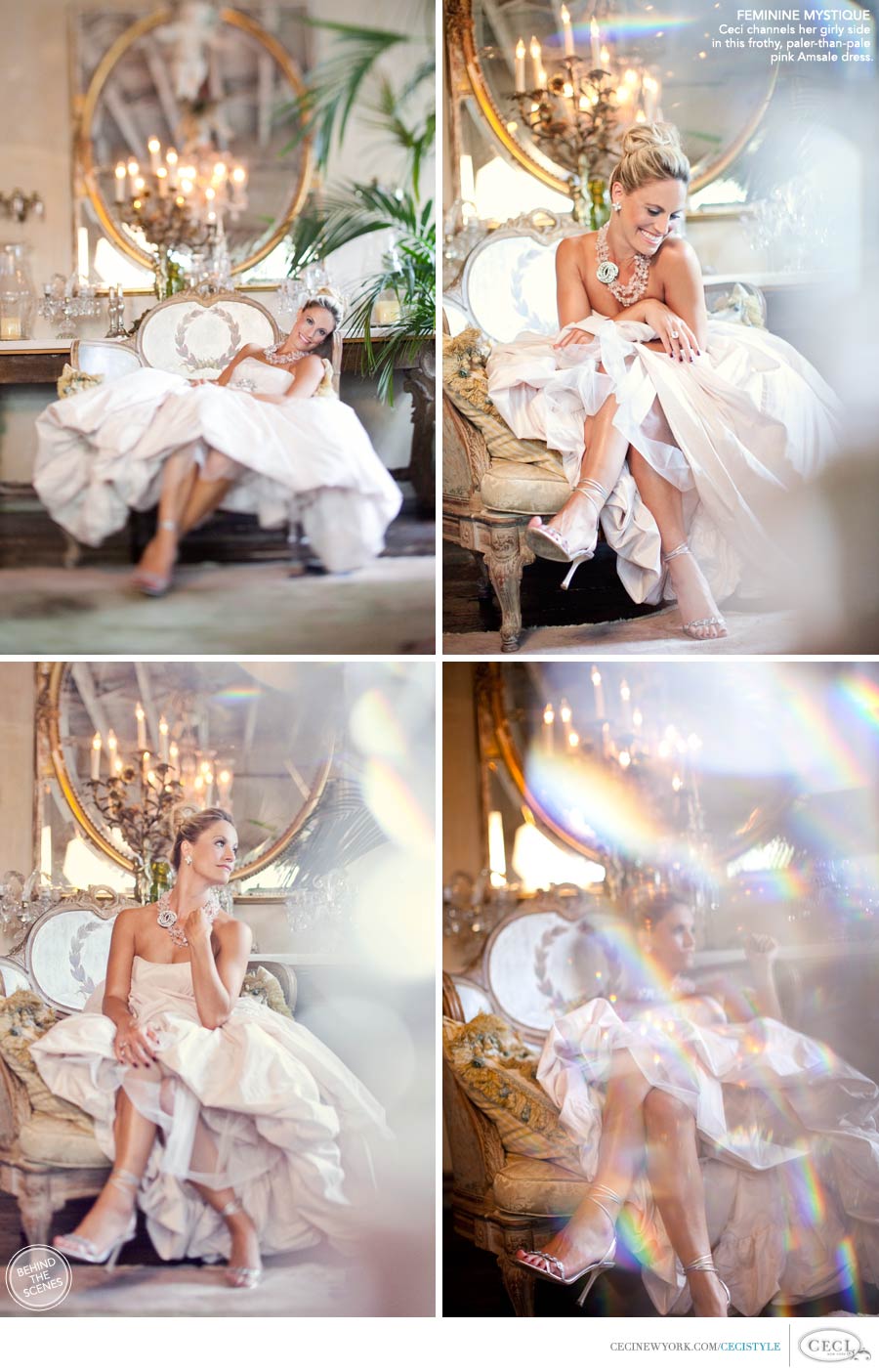 Photography by Mel Barlow Photography
View the Behind the Scenes now!