V9: Expert Style Tips – Photography Tips by Karen Mordechai Photography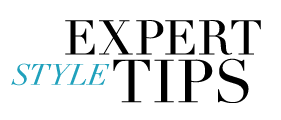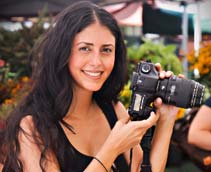 KAREN MORDECHAI PHOTOGRAPHY Karen Mordechai is a NY-based artist & photographer, specializing in weddings, family and food. Karen's approach to wedding photography is a unique blend of art & documentation. Her innate sense of style is reflected in her work which has been published by Daily Candy, Martha Stewart Living, Saveur, Real Simple, NY Magazine, The Knot, Conde Nast's Brides, Town & Country and more. She is also the creator and stylist behind the popular blog Sunday Suppers, which is a documentation of intimate cooking and dining experiences that take place in a Brooklyn loft.
"For me, lighting is key in creating gorgeous photographs. And I can personally vouch that even on the cloudiest of days, Karen Mordechai knows how to make the most incredible images happen. Her great eye, paired with a sense of style, kind spirit and beautiful depth of field use, makes her stand out as one of the gems in this industry." - CECI JOHNSON
Photography tips by Karen Mordechai:
Look for the Light: Lighting is everything in photography - I shoot mostly daylight photography for both food and weddings, and find this to be the most flattering and natural environment. Experiment with natural light to find the beautiful flattering angles, usually near a window or doorway is best, but not necessarily in front of the window as you may encounter some backlighting difficulty.

Simplicity: Simplify and edit your surroundings, a textured wood background, or a simple wallpaper can be the greatest backdrop for both a portrait or food photo.

Compose Well: After you've edited the environment, carefully add a few details into the photo. If you are shooting food, add a beautiful bowl or spoon to the mix, or even an ingredient that was used in creating the dish. And if you are shooting a portrait, try different framing compositions. Move your subject to the side of the frame, or go from above. Get crazy... this is where you can really play around and produce a creative portrait. Of course, be sure to avoid any strange objects in the frame (i.e., a tree or exit sign right behind your subject's head will look awkward later).

Turn off your flash...and lower your fstop: If you are in lower light conditions - challenge yourself by shooting manually and without a flash. If you are using a point and shoot, override your flash by turning it off, and try to amp up your ISO settings as much as possible. Now, slow down your shutter and lower your fstop as much as you can. Hold your camera very still and experiment. This will create a grittier result, but will capture the real emotion of the light. If you are shooting with an SLR, you will have much more flexibility, so lower your aperture to 2.8 (or as low as you can) and your background will blur out for a moodier feel. You can also invest in great lenses. If you're not sure what to buy, rent a lens for a week from a local photo rental studio and experiment. 

Invest: If you're finding yourself restricted by the limitations of your camera, upgrade. There are so many fantastic prosumer SLRs on the market right now that can offer a new set of features that you will love. My favorite recommendation right now is the Canon 7D, it's a notch below the professional gear and is just fantastic. It has excellent image quality, is great for low light and it has HD video mode as well.