V9: Expert Style Tips – Creating a Flawless Table Design by Jessy Wolvek of Fleurs NYC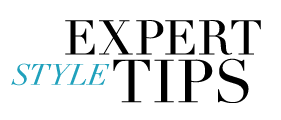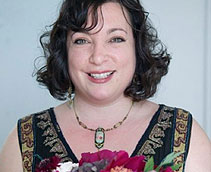 FLEURS Jessy Wolvek, owner and lead designer of Fleurs NYC, has been creating fantasy events all over New York City and beyond. Initially trained in Japan, her unique style has been featured in multiple publications, including The Bride and Bloom, The Knot, New York Magazine Weddings, and many others.
"Connecting with someone's personality is key when hiring a designer for your event. Of course, his or her talent is an important factor. But I've found that if they're not a friendly person to work with, that just makes their craft not as attractive. What I love about Jessy is that her passion for excellence is as beautiful as she is. Her bubbly personality and warm heart make her so enjoyable to work with." - CECI JOHNSON
Creating a flawless table design by Jessy Wolvek, Fleurs NYC:
When you host a party, whether it is a lovely dinner party at home, or as extravagant as a wedding or a grand social occasion, you want to try to create an environment where your guests get to experience a little bit of your artistic side and set the tone of the evening with a look that reflects who you are. Inspiration for designing your event can come from many places, especially if you have a well designed invitation suite!
When Ceci and I discussed this design challenge, I was immediately excited and inspired by her work. So many ideas were flowing of how I could interpret her gorgeous invitation designs and turn them into beautiful tablescapes. It was hard to choose, but I selected three of my favorites from her exquisite White Label Collection and set out to create three totally different looks. All three of these invites are stunning, but all have very distinct messages to me. English Garden has a simple botanical elegance and whimsy. Spanish Rose has a vintage, china pattern feel, and Lalique's Art Nouveau design harkens to a time of Great Gatsby, a time of pure decadence.
To design a flawless table, you have to consider the message of your invitation. Then you need to define the four key components that will make your table come to life:
1. The linens - your backdrop 2. The container or vase - your centerpiece 3. Your tableware and votives - your accessories 4. The flowers - your finishing touch
Let's examine the 4 elements of table design:
When considering all of your key table components, just remember to think about what they say together, and do they say the message that your invite says? As long as you have a clear message, it will be flawless! Have fun creating your own individual look.