V8: Ceci Inspirations – Luck Be A Lady
LUCK BE A LADY
Most of us dream of having at least one blowout birthday party in our lifetime - and if it's a surprise, all the better. Shawn, a New Yorker with a penchant for Sin City, got his wish for his big 4-0. Unbeknownst to him, his wife had planned a dazzling Vegas getaway, inviting close friends and family. As I began to imagine the invitations, I knew the design had to focus not on the grit, but the glamour of Las Vegas. I fashioned save-the-date cards from a vintage photo of the Strip, complete with Brat Pack-era flashing neon signs. For the main invitation, which featured the retro "Welcome to Las Vegas" sign on the front, I chose a gaming theme, making the party details look like instructions and adding custom-made dice featuring party information on each facet. I also had fun writing the copy, mixing in gambling tips ("Never leave the table after a win!") with planned activities ("Raise the stakes and celebrate with us by taking a helicopter to the Grand Canyon.") Not a bad way to celebrate one's birthday, right? The truth is Vegas has become quite the luxury destination, with swanky hotels and four-star restaurants up and down the Strip. It's a great place to mark any big occasion. So to get you inspired, I've come up with my own must-haves for that next trip to Sin City.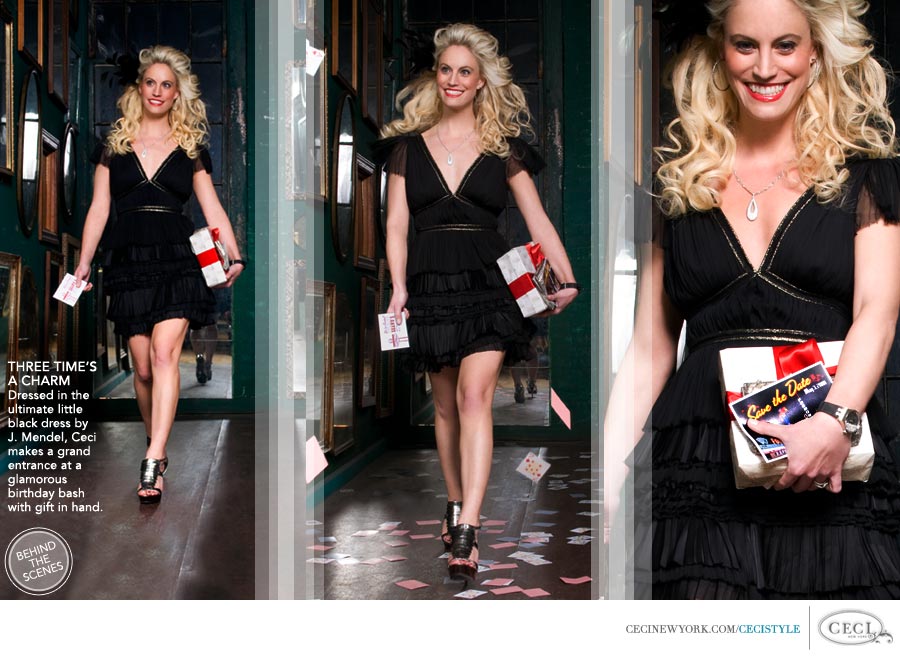 Photography by Amanda Bruns
View the Behind the Scenes now!