V7: Expert Style Tips – Event Design Tips by Joy Cudahy of The Breakers Design Studio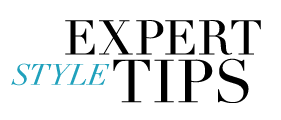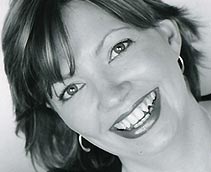 THE BREAKERS DESIGN STUDIO Leading a team of design experts with the common goal of "making dreams come true" requires energy, imagination and planning. Fifteen years in hospitality and event production has taught Joy Cudahy the importance of bringing each of these to the table every day. Her off premises catering experience, with the Breakers, is the foundation of her expertise in logistics and planning. With access to exceptional resources, Joy and the Design Studio team transform indoor and outdoor venues into awe-inspiring visions that reflect your personal style and aesthetic taste.
"I'm always a fan of those who believe in the importance of carrying through an invitation's look into an event's decor. Joy and the talented team at the Breakers Design Studio have always understood how crucial that is and continue to create magnificent rooms inspired by my invitation designs. Turn yourself over to them and you can rest assured the ideas they come up with will have both you and your guests in awe." - CECI JOHNSON
Event Design Tips by Joy Cudahy:
Finding inspiration: Inspiration can be found anywhere, from the Italian Renaissance architecture of The Breakers to the beautiful hand painted frescos in our ballrooms and the elegant patterns of our rich tapestries and wall treatments. Look for the element that inspires you and infuse it (gently or not so gently) into the design of your event. Ceci Johnson's couture designed invitations for a Breakers Bride are a great place to start looking for inspiration. Select from her Breakers collection or have her design your invitations exclusively for you!

Get a head start: Jump start the design process by providing your event designer with inspirational photos, elements you love and colors that attract you. Share as well those things that you don't like, as it helps to steer the direction of the design and keep it on track.

Tying it all together: Sometimes the design of an event inspires the invitation, and sometimes the invitation inspires the design of an event. Which comes first is not as important as finding ways to tie these items together. This can be done through the use of colors, flowers or patterns.

It's all in the details: A custom personalized logo is a unique touch. It establishes the essence and tone of your special day, whether casual, elegant or modern..and you know it will be yours and yours alone! Incorporate this into your event design with custom gobo images projected on the dance floor or a monogrammed napkin. Individual and personalized menu cards that also serve as place cards are great keepsakes for your guests and can completely transform your tabletop setting into something unique and special.

Lighting, lighting, lighting...: This may be one of the single most important elements for any event. The impact and drama of lighting can not be understated. You will spend a great deal of time working with your designer to create the wedding of your dreams, so don't forget to make sure your guests can see it!