V7: Ceci Inspirations – Glamour at The Breakers
GLAMOUR AT THE BREAKERS
Although working with private clients remains my greatest passion, I have recently taken my business in a fresh and quite exciting direction through partnerships with corporate clients. One new relationship that I am especially proud of is with The Breakers Palm Beach, the storied Florida resort synonymous with beachfront glamour. A perennially popular venue for weddings, The Breakers asked me to create a range of invitations that would satisfy the various sophisticated tastes of its guests. I came up with thirteen different styles, all inspired by the hotel's classical architecture as well as the spirit of Palm Beach. I will be sharing a few of my favorites below, but I wanted to lead with the Circle Room collection, which was created as an homage to The Breakers oceanfront room famous for its views, its grand decor and its delicious brunch. As you can see from my inspiration image below, the space is truly impressive, from the intricate, hand-painted ceiling to the majestic chandelier. Never has a trip to the beach seemed so wonderfully elegant!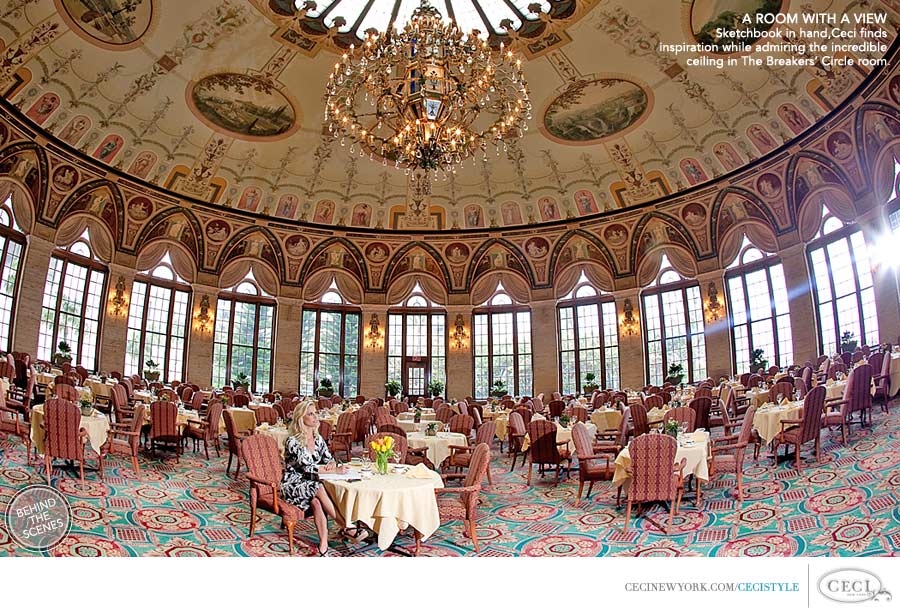 Photography by Adagion Studio
View the Behind the Scenes now!