V6: Expert Style Tips – 5 Tips to Start the School Year in Style by Gabriella Rowe of The Mandell School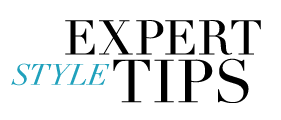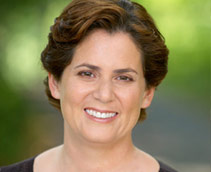 MANDELL SCHOOL Gabriella Rowe is the Head of School at The Mandell School, a co-educational institution for Toddlers through Eighth Grade located on the Upper West Side. Gabriella's primary mission is to safeguard the loving, supportive and stimulating school environment her family, who founded the school in 1939, worked so hard to create. Gabriella has been at The Mandell School since 1999 and has spearheaded it's recent expansion into an ongoing school.
"There is no question that I fully embrace creativity, whether it comes from a person or a company. And anyone who inspires others though art gets the Ceci seal of approval. Gabriella's mission to teach the kids of New York City the importance of the arts and nurture them using unique educational programs, like those that support the environment, is just icing on the cake!" - CECI JOHNSON
5 Tips to Start the School Year in Style:
Be safe: Make sure all of your child's health and allergy information forms have been turned in to your school. If your child has severe allergies, make sure to speak to your school nurse before the school year starts. Confirm that your school has your most up to date contact information and emergency contacts. Keeping everyone informed is the best way to prevent emergencies.

Start planning: Before you know it Spring Break will be here so check your school calendar! Update your calendar with all the important dates listed. Make note of your child's performances, vacations and parent/teacher conferences. You will be so grateful to have planned in advance.

Know your teachers: Find out the best way to reach your teachers and school administration. Post their contact information prominently in your household and enter the information into your contacts. Your child's teacher is influential in their day to day life and you will want to know how to reach them.

Volunteer: Get involved with your school's Parent Association. Volunteering is a great way for you to get to know your school community. Don't pick just any activity. If you have the time to give, offer your talents. Are you a graphic designer? Amazing with a sewing machine? Let your Parent Association know so they can put you to work and you can really shine.

Take a deep breath: The beginning of the school year can be a very exciting time, but remember to relax. Stay positive and remember that this will soon all be routine again!