V6: Expert Style Tips - Top Planning Tips by Jennifer Zabinski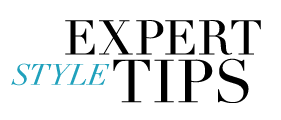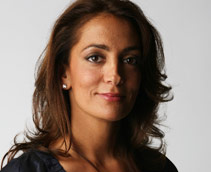 JENNIFER ZABINKSI Jennifer Zabinski earned a degree form Cornell University Hotel School and found immediate success working for various companies related to event planning. Her time spent at The Ritz Carlton, The Four Seasons, The Parker Hyatt and her advertising work with Cartier, BMW, and Rolex all contribute to her professional and sophisticated planning style. Jennifer has been partners with Claudia Hanlin of the Wedding Library since July 2001 and currently plans many events around the world.
"It's always a pleasure to work with fun, happy people – especially when it comes to event planners. Personality is truly everything. Jennifer always has a smile on her face and is ready to try anything, which I love! This open attitude goes a long way toward making planning enjoyable. What's more, I absolutely love her fashion sense. Every time I see her I always want to shop her closet. Great style makes for great parties!" - CECI JOHNSON
Any expert planner will tell you that coordination is key when planning an event and making sure it runs smoothly. Here are some of my planning tips that are applicable for any occasion: a birthday party, a wedding, or a school opening!
Top Planning Tips from Jennifer Zabinski:
Be clear on the tone of your evening and the message it will send to your guests: Try not to get too overwhelmed at first with every aspect of the evening. Rather, begin by thinking about your theme. For the Mandell opening, we wanted to take their mission to be green to a whole new level by tailoring every aspect of the evening to being authentically environmentally friendly.

Make a guest list and hire your invitation designer: Think about who you would want to be in attendance to celebrate with you on your special day and make your guest list first. For us, we wanted to include directors of administration, faculty, parents, alumni and distinguished members of the community. Making sure to cover all of my bases by inviting all of the who's who in academia was no simple task. I turned to Ceci Johnson for inspiration for how to creatively (and greenly) invite our guests to this monumental occasion. Ceci thought of using recycled wood and created a custom illustration of the Mandell School carved into the top of the box. Inside were the invitations, which were hand wrapped in recycled paper. The duality of the entire package as both an invitation and a hand crafted work of art really set the right tone to our guests. The boxes were hand delivered to each recipient, and with a guest list upwards of 400 people living all over the city and going on summer vacations at varying times, we had our work cut out for us.

Have a menu that is exciting and unique to you: Make a menu for your event keeping in mind different options that will accommodate your guests' potential dining restrictions or needs. Supporting farmers from the Hudson Valley region is important to me and so when I enlisted Olivier Cheng to cater our event, I asked him to consider using home grown goods. Olivier was able to create a menu for us that highlighted local flavors and utilized local produce. To say the least, the food was positively divine and a big hit among the guests.

Choose your décor wisely: In the same vein that invitations represent the first impression your guest will have of the evening, your décor is the backdrop for your entire party and therefore should compliment your theme. For our opening, I asked Jennifer Stone of Stone Kelly to help decorate and she, keeping green in mind, decided to opt for plants as opposed to flowers. The plants were potted in decoupage pots, which were hand painted by the children of the Mandell School. Guests were invited to take the plants at the end of the night and encouraged to either plant them at their school or at their home. The gift that keeps on giving aspect of the planters championed our desire to contribute to the ecosystem and was representative of our no waste mentality.

Capture your event for a lifetime: Make sure you contract your photographer to be on site well before the party begins in order to shoot every detail from the night. I asked our photographer from Élan Artists to print out my favorites from the evening and sent them in a newsletter to the parents of the Mandell student body as a memento.

Know your entertainment well: Everyone appreciates a musical element to a party so make sure you meet your band or DJ beforehand and be honest with what kind of music you do (and do not) want to hear! They will be happy to work with your requests and would prefer for you to speak up sooner rather than later. Cultural affluence and versatility are keystones of the Mandell community and so it was no surprise to me that Gabriella's husband Kenny, who is also the musical director at the school, took care of the entertainment for the night. Gabriella had her moment in the spotlight as well when she got up on stage and accompanied her husband vocally in an enchanting duet that concluded the events for the evening.