V6: Expert Style Tips - Top Catering Tips by Peter Callahan of Callahan Catering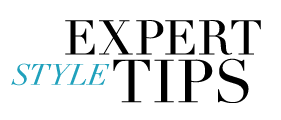 CALLAHAN CATERING Callahan Catering's niche is made up of people who are passionate about their parties, particularly the food and design; its clients are well-traveled and dine in the best restaurants. The company creates timeless looks, food at the caliber of a five-star restaurant, and beautiful design—all coupled with the best service and flawless execution. With the belief that food should be a form of entertainment, it caters events from Maine to Los Angeles, as well as internationally. Based in New York, Callahan Catering also maintains an office and kitchen in its original home city of Philadelphia.
"I love people who aren't afraid to try something new and Peter Callahan has always been a trend-setter. He consistently creates fascinating things with gourmet food and continues to impress me with his creations. Not only will your guests love his food, but they, too, will be amazed with its unique presentation and playful creativity. Like me and many of my esteemed colleagues, Peter has received the prestigious Modern Bride Top 25 Trendsetter Award, regarded as the Oscar of the wedding industry." - CECI JOHNSON
Top Catering Tips by Peter Callahan:
Do play with your food: Mom always said, don't play with your food but I tend to disagree. I love to get creative with my catering and present food in an unexpected way. Think differently and make unique shapes out of your foods to put a creative spin on the expected for your guests. Don't take things too seriously and serve pigs in a blanket to adults in a chic way. Pass mini burgers and fries and then personalize the trays. If your daughter likes pink with black polka dots, line trays with this paper. Serve mac and cheese on a spoon, or if you want to go all the way put it in a Parmesan canapé.

Bigger isn't always better: You want to make sure your caterer creates beautiful looking bites that are actually easy to eat, and have no risk of creating a mess on your party frock. You really want all hors d'oeuvres to be one bite size, or if it must be two bites - that's the absolute limit. Plus it needs to be something that won't crumble all over you and create a mess. And no side sauces - if it needs a sauce, dollop it on top. People are more comfortable with smaller hors d'oeuvres and will try more things if you do it this way.

Presentation is everything: Consider thinking outside the box on your presentation. It's not only about the food. Impress your guests with pigs in a blanket presented on wheat grass, or mini grilled cheese sandwiches that stand up on the tray. Cones look chic held in holes in an acrylic tray. Put frites in customized paper cones maybe with your party date or initials on them. Make the trays be almost as much fun as the food!

Choosing your flavors: Make somewhat of a road map of what your party theme is - comfort food, or retro 70's - or if its thai food stick to that, but don't mix the two. You can do spicy but always gear your spice to those who are attending and might not appreciate 4 alarm heat - think of grandmother and junior. Also if you like combining shots of wine, beer or margaritas with food, think about what the under-age crowd will get. Maybe instead of wine and cheese, do wine and martinellis. Or instead of artichoke lollipops, for the kids do chicken parmesan lollipops cut out with a cookie cutter.

Timing is key: When serving passed hors d'oeuvres make sure your caterer doesn't overwhelm your guests with too much all at once. Timing is everything not only for temperature (serving food hot) but for the flow of the party. If you are expecting 40 guests wait until you have approximately 10 guests before serving food, perhaps send a tray or two out, but guests feel more relaxed eating when there is more of a crowd.

Do the unexpected: Make your guests smile by serving fancy grown-up food in a clever, fun, kid-at-heart way. Miniature comfort foods are perfect for this. When they see cotton candy and mini drink popsicles at a dessert party, the smile says, "finally someone who knows exactly what I want". Or try hors d'oeuvres that look like ice cream cones - tuna tartare in a cone, or mango shrimp lollipops with the hors d'oeuvres standing vertically in a tray. Or caviar on edible cracker spoons, hot dogs in one inch lengths - they all have the same effect. When never seen before at a party, they are a pleasant surprise and connecting point for people of all ages, and tastes.