V5: Expert Style Tips – Inspiring Ideas for Decorating with Flowers by Jessie Weidinger of Rountree Flowers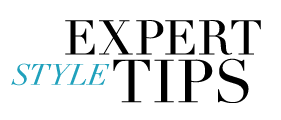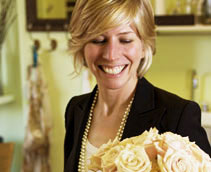 ROUNTREE FLOWERS When she created her floral design company, Jessie Weidinger named it for her grandfather, Herman Rountree, an accomplished illustrator who lived and worked in Rhode Island. As a third generation artist in a family of painters, Jessie has taken her art from the canvas, through the garden, and into floral design. She creates pieces that explore the colors, pleasures, and paradoxes of the natural world.
"I am always drawn to people that are smart, kind, professional and dedicated to creating something better with their craft. Jessie embodies those essential qualities and infuses them into her floral creations every day. Not only is she the nicest person around but she will have your decor looking better than Mother Nature herself could create! Whether you're planning a small dinner party or a lavish celebration, Rountree Flowers is a sure win for floral beauty." - CECI JOHNSON
Inspiring Ideas for Decorating with Flowers by Rountree Flowers:
Entertaining at home: Look around - chances are you've collected some interesting bowls, trays, cups or pots over the years. The quirkiness or cohesiveness of those items will look great when brought out and used for your party. Look at your things with fresh eyes and use them to display a bunch of tulips, a big floating mum, or a delicious pile of clementines.

A "living" escort card table: What would be more beautiful than a hundred butterflies landing among fresh foliage and delicate branches? Ceci's butterfly escort cards look like they are about to take flight, causing instant drama and visual impact as guests arrive. Place them on the table among a few thin manzanita branches and groupings of delicate green maidenhair or angel's tears ferns.

Make the most of your decor: At a large event, the biggest value impact is a simple but striking branch arrangement. Long branches of seasonal foliage (for instance flowering during the winter and early spring, and autumn crab apple in late summer) transform the corner of a bar or an entrance credenza. While large glass cylinders are great, see if your floral designer has suggestions for unique containers that underscore the design direction of the event.

Dress your room with simple every day pleasures: The chic, simple arrangements found in the pages of home decor magazines often inspire me. A few blades of long summer grass cut from the back yard and placed in an vintage glass bottle can do so much to a room.

Make your flowers last: While I may have a few favorite blooms, I don't discriminate - I love them all. The trick to making them open beautifully and last long is a sharp cut before placing them in water. Lay each stem down on a cutting board and slice the stem with your sharpest kitchen knife - just like you might trim asparagus before dinner. Remember to keep the water high and fresh in your vase!