V4: Expert Style Tips – Mexico Destination Wedding Tips by Tara Soloway of LUXE Destination Weddings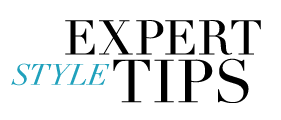 LUXE DESTINATION WEDDINGS Tara Soloway is the founder of LUXE Destination Weddings, a boutique consultancy specializing in luxury destination weddings at the world's most exclusive destinations. She is recognized as an authority on all things destination wedding, and her approach to planning is to ensure that the couple's wedding vision is seamlessly blended with natural environment. Tara has been featured in USA Today, Destination Weddings & Honeymoons, Weddingbells, Modern Bride and Real Simple Weddings. Always a step ahead of the trends, LUXE offers complete destination wedding solutions to discriminating brides and grooms.
"There is so much stress and emotion in planning a wedding or even a big vacation or your honeymoon. Especially for destination weddings, you're taking on a whole different level of responsibility and commitment as you enter into this unknown territory. To me, it's most important to work with a planner that understands your location and can expertly take over and guide you seamlessly through the entire process. Tara and her team at LUXE Destination Weddings are a rare combination of highly professional meets exceed-your-expectations courteous. They are warm, friendly and extremely knowledgeable. And best of all, they always know how to plan a great trip no matter where you want to celebrate in the world!" - CECI JOHNSON
Mexico Destination Wedding Tips by Tara Soloway:
Brush up on the legalities: If you are having a civil ceremony, make sure you are aware of the specific requirements. For example, a blood test is mandatory for marriage in Mexico (and the test must be done locally).

Serve traditional, local Mexican cuisine: If you'd rather something more traditional for the main meal, incorporate Mexican flavors into your cocktail party hors d'oeuvres, or maybe a "late night" taco stand to spice things up! And request local ingredients like cilantro and avocado, for the freshest tastes.

Think bright colors: As red is a traditional Mexican wedding color, consider incorporating the hue into your color scheme from day one. And why not change into a beautiful red dress for the reception to really make a statement!

Treat your groomsmen to Guyabara shirts for their ceremony attire: While it's debatable whether these shirts originate in Cuba or Mexico, one thing for sure is that they make great gifts and look good for beach weddings.

Consider hiring a flamenco guitarist for the ceremony: What a dramatic way to have your wedding ceremony begin to the sounds of this punchy guitar.

Host a tequila tasting for your guests as a fun welcome event: As fine tequila is readily available all over Mexico, it is the perfect way to celebrate with friends and family and get the weekend festivities started on the right note.

Serve sangria as your signature drink: Everyone likes sangria on a hot day, and it looks beautiful filled with fruit.

Make your guests feel truly welcome: Fill your welcome baskets with local goodies like a bottle of tequila, maracas, salsa verde, hand blown glasses or local art.