V4: Ceci Inspirations - Color Me Mexico
COLOR ME MEXICO
I was thrilled when Katharine and Kent, a hip young couple, approached me to design the invitations for their wedding. It was to be held in Cabo San Lucas, Mexico—one of their beloved vacation spots. Not only is Mexico the birthplace of Frida Kahlo, one of my favorite artists, it's also home to the kind of colorful folk art I'm always drawn to. I wanted to create something fun, different and full of impact—to capture Mexico in a chic, elegant way. For inspiration, I used everything from the event's patterned tablecloths (which are quite similar to those at the restaurant at Las Ventanas, a getaway I highly recommend) to the incredible embroidery on the bride's Oscar de la Renta gown. When it comes to getting my own Mexican fix, I'll usually head over to the festive and funky El Centro, a Mexican restaurant in my neighborhood, for a drink and a bite. Recently I had a bit of fun there while trying to capture the spirit of Frida, a woman who has always inspired me with her confidence and individuality. As you can see, the results are below. Here's hoping the artista in the sky would approve.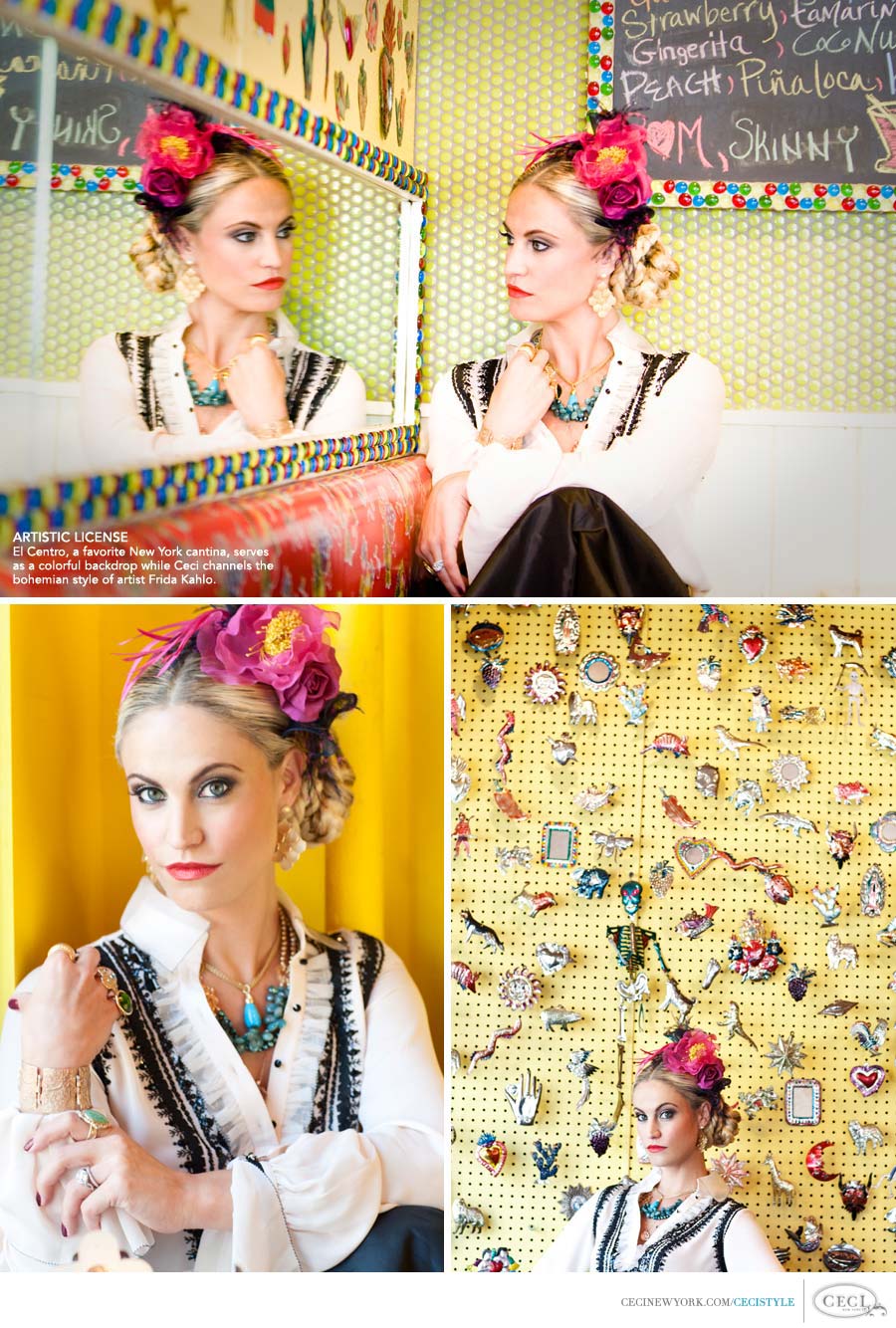 Photography by Kellie Walsh
View the Behind the Scenes now!