V3: Expert Style Tips - Adding Your Signature Style to Your Event by Tara Guérard Soirée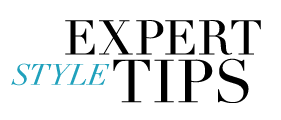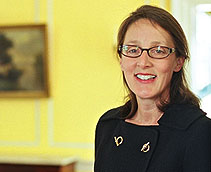 TARA GUÉRARD SOIRÉE Recognized as one of the nation's premier event designers, Tara Guérard has dazzled clients across the United States – from celebrity hosts to hometown brides – who seek her out for a signature southern graciousness infused with a decidedly modern flair. Tara was tapped as a Top 25 Trendsetter by Modern Bride magazine, and has been featured by a wide range of media including the Fine Living Network, Food & Wine, Martha Stewart Weddings, InStyle Weddings, Southern Accents, Southern Living and Town & Country Weddings, among other prestigious publications. Tara is a sought-after speaker for national forums on design, and is the author of Southern Weddings (2007) and her most recent book, Weddings by Tara Guérard (2009).
"There is something about the people from the South that I just love. Besides the fact that they sure know how to party, it's their charm and zest towards celebrating life that does it for me. Whether you're looking to put on an intimate affair in your backyard or a grand fete to show off your style to the world, Tara Guérard Soirée will teach you how you can have a good time planning a party and enjoy being a guest at your own event. Expertise that is invaluable!" - CECI JOHNSON
Adding Your Signature Style to Your Event by Tara Guérard Soirée:
Personalize your event with your individual style: We call Carter our Tony Duquette bride - she loved the famous interior designer's style, so we wanted to translate that into her wedding design. Find inspiration in places outside of wedding world - hotels/travel, fashion, and interior design.

Let the wedding invitation set the tone for the decor:  Birds, a vintage birdcage and branches were the inspiration behind the invitation. Ceci designed a beautiful invite for Carter and Fred that included unexpected colors of violet, deep and light orange, fuschia and gray. It featured a die cut birdcage sleeve with a door that opened.  The actual invite was tucked inside and illustrated an unique design of our inspiration items. We then incorporate these elements into the wedding decor.

Display the cake in fun and unique ways: the cake was set inside a vintage birdcage where the bride and groom could open the door to cut it. A handmade sugared bird nest and sculptured birds topped the cake.

Play with Color: We graduated the colors at the party just as the invitations did. The ceremony was creamy and bright with natural elements like huge glass urns filled with oranges, kumquats, and seeded eucalyptus and tons of candlelight. Cocktail hour featured elements of orange and white with escort cards die cut in the shape of birds on grey paper with orange calligraphy. Dinner became more of the grey and deeper oranges. The head table centerpiece featured a birch log that ran down the middle of the table and was hollowed out to allow for flower pieces. Then, the lounge became more of the deeper oranges, golds, and fuschia color. Different fabric patterns that complimented but played against each other were used to bring in more of an "interior" feel than typical wedding reception!

Use decor pieces in unexpected ways:  We filled a vintage birdcage at the wedding with candles and hung over the dance floor to create a stunning chandelier. In addition, the bride and groom's head dinner table was placed in a wrought iron atrium that we covered in branches draped with trivoli lights.
Discover more on Tara Guérard Soirée or get her book now