V2: Expert Style Tips - Tips for Shopping, Storing, and Serving Your Artisanal Cheese by Rosemary Howe of Barraud Caterers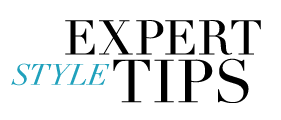 BARRAUD CATERERS Rosemary Howe, Chef/Owner of Barraud Caterers Limited, a full service catering company based in New York City, has been a professional chef since 1978 founding her catering company in 1980. Howe has appeared as a guest chef on Gourmet Magazine's Executive Chef, Sara Moulton's show, and 'Cooking Live' on the TV Food Network. Zagat recommends Barraud Caterers for those "who appreciate quality", offering "sophisticated custom-tailored menus", "beautiful presentation, excellent service adding to a fine experience".
"What I love about Ro is not only her happy, friendly energy and enviable British accent, but her enthusiastic passion for the art of cooking. With a shared love for presentation and attention to detail, Ro is at the top of my list. She is so impeccable that every morsel on your plate is there for a reason - to delight your senses down to the very last bite. Anything she makes will have you craving for more." - CECI JOHNSON
Ro's Tips for Shopping, Storing, and Serving Your Artisanal Cheese:
Rule number one - when including cheese in your menu – anywhere – look at your other courses first. Do not serve anything with a creamy sauce. No, no, no! No cream of mushroom soup, no pasta Alfredo, no steak Bearnaise, no crème brulee!

Buy your cheese on the day you plan to serve it. And buy only the amount you want to serve that day. Portion half to an ounce, maximum of each type of cheese per person for a plated course.

You eat cheese as a condiment to flatter the palate and make the soul feel as though it's been romanced! You eat cheese because wine feels lonely without it!

Do not refrigerate the cheese when you get it home. Store it in a cool place until you plate it. A hot kitchen is not a good place. A wine refrigerator is ideal for a day.

When you go to 'your' cheesemonger – and I truly recommend this – go with a short list of cheese types you want to serve. Start with a selected 'flight' of three to four cheeses, either in type or across type. (See my recommended list in Recipes for Style to give you a knowledgeable start.)

Select accompaniments to partner with your cheese menu: sweet, acid, crispy, crunchy and prepare them ahead of time ready to serve.

Serving and plating cheese is a last minute thing.