V1: Expert Style Tips - Wedding Photography Tips by Timothy Lee Photographers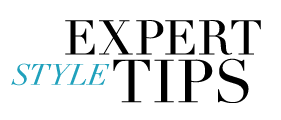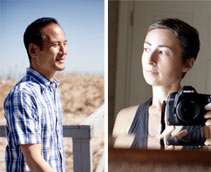 TIMOTHY LEE PHOTOGRAPHERS New York meets Paris: Timothy and Lydia Lee have collaborated as photographers for five years. A native New Yorker, Tim studied documentary photography with preeminent artists at the International Center of Photography in New York City. Tim has diverse interests in photography through working extensively in commercial and editorial, as well as in film and personal exhibitions projects.
Born in France, Lydia brings a wealth of artistic context; with her master's degree in graphic design from ESAG in Paris, she traveled and photographed the world extensively. Arriving in New York some fifteen years ago, she graduated from studies at I.C.P. and worked in the editorial and fashion worlds.
Passionately pursuing photographs with their unique perspectives at a wedding, they seamlessly make images that hold the essence of the wedding day.
"Timothy and Lydia Lee bring something so unique to world of photography. Their respect and appreciation for the art of fine photography is evident in all they do - from discretely capturing every detail your own eye would never see to their calm personalities that help you relax and truly be yourself. I love how they care so much to really get to know you and your destination, making sure they tell "your story" through their beautiful images." - CECI JOHNSON
Wedding Photography Tips by Timothy Lee:
Feel life in the images: No matter the style of the photographer, their photographs should emanate energy. Looking at photographs is seeing a moment, which can only happen once, and which no digital effects or posing can recreate.

Choose thoughtfully: Portfolio, demeanor and approach are the starting points in choosing a photographer. With so many photographers with their name in the hat, hear the perspective of the artist and whether it is the way you envision being photographed.

About you: Tell the photographer how you see your wedding day, talk about locations, who and what you love, details which are meaningful. (All these thoughts enrich my visualizations beforehand, and on the actual day beckon me to look closely.)

Trust completely: Assuming that you have considered your choice well, then this is a natural. Live the day. Let the artist give everything. The greatest motivation for creative people is to feel free to make strong and beautiful work.

The Wedding Day:Everyone is there for you!! That's what is great and slightly crazy. Accept love, don't try to do everything - rather let go, have fun and live every moment fully. (P.S. It's the best way to have wonderful photographs.)