V1: Expert Style Tips - Photography Tips by Mel Barlow Photography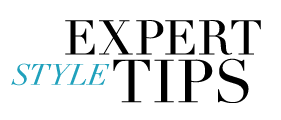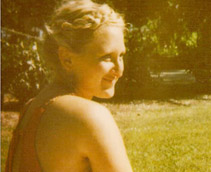 MEL BARLOW PHOTOGRAPHY Mel is known for her stunning, fresh style and ability to document the beauty of your day in its purest form, without the distraction of contrived poses. Her eye for fashion lends an attention to beauty and design, while her easy -going manner establishes a relaxed atmosphere. Her vibrant images capture spontaneous moments to convey an introspective narrative of your experience. Couples and industry professionals worldwide find within Mel's work a fresh, timeless sensibility; a genuine lifestyle documentation of life and emotion.
"I love the way Mel makes you feel like a real model - beautiful, comfortable and confident and her images are just pure beauty. Her personality wipes away any nerves you might have so you truly enjoy the experience." - CECI JOHNSON
Photography Tips by Mel Barlow:
Leave ample time for your photographer to capture the two of you on your wedding day and be open to venturing off property for your portrait shoot. Thankfully Ceci and Alan were open to having their pre-ceremony shoot in the streets of Old San Juan.

Ceci's getting ready shots are fun and vibrant. Everyone is relaxed and the room is uncluttered which lends itself to beautiful candid portraits.

Ceci's handmade bridesmaids dresses created such variation and intense color for photos. Check out the shot of her and her bridesmaids inside El Convento, one of my favorites!

Be open to your photographer's creative portrait suggestions. A couch or a wall that may not seem "wedding" may be just the ticket for an amazing photo!

I really loved how Ceci and Alan just let all stresses go and walked the streets together. Most often, this creative portrait time is the only time during the day where its just the two of you! Don't spend those moments fretting about your dress or worrying about what the florist is doing!

Ceci had all of her details i.e., shoes, rings, dress, bouquet, etc. in one spot which made it easier for me to shoot them while she was getting ready.

Enjoy the quiet moments you have together. I especially love the moment captured of Ceci and her husband in front of the gorgeous mural wall at the reception.

Save time during family portraits and appoint a friend (with a shoot list) who knows both sides of the family to help gather everyone for portraits. Keep your list simple!

A simple suggestion that makes all the difference at the reception: scoot your chairs together during the toasts! This way I can get nice snuggly reaction shots while your best friend is making you a little teary.