V1: Expert Style Tips - 5 Wedding Gown Tips for a Destination Wedding by Mark Ingram Bridal Atelier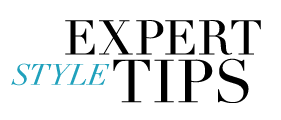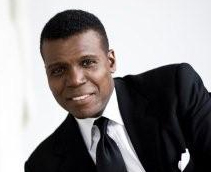 MARK INGRAM BRIDAL ATELIER Mark Ingram's lifelong career in the fashion industry led to the opening of Mark Ingram Bridal Atelier and Mark Ingram Atelier2. A frequent fashion commentator on television, in print magazines and online, Mark loves to share his passion for weddings and style.
"Mark Ingram not only has one of the best gown offerings at his atelier, he also has a team of top-notch professionals that helps you find the dress of your dreams. I love that he keeps his standards high and doesn't overstuff his racks with so-so designers. His taste, partnered with his great personality, makes your experience a dream." - CECI JOHNSON
5 Wedding Gown Tips for a Destination Wedding by Mark Ingram:
A Destination Wedding no longer strictly means low key and casual. You can go as opulent and glam as you like on your big day on the beach or in the mountains. But here are some wedding gown tips that I would recommend following:
Choose a gown that is packable or able to be stored easily on a plane or mode of transportation to your ultimate destination. You may choose to ship your gown, but that can be very risky unless you are certain of what awaits it on the receiving end.

Consider the climate of your destination when choosing your gown. For a warm tropical climate consider humidity and insects. Certain fabrics don't hold up well in humid climates and insects love to find a home in a tulle skirt!

If you do chose a ball gown or full skirted dress, can the under layers of tulle or lining be removed during the reception to insure your maximum comfort and agility. You'll have to consult your seamstress during your alterations on this one! Remember that removing underlayers will ultimately change the length of your gown, so you may need a different heel height for partying!

Make certain that you inquire about someone at your destination who can help you on the 'day of' in terms of steaming, professionally ironing or repairing your gown should there be any mishaps. Just a FYI, unless your gown is made of plastic or lycra, I guarantee that some touch ups with an iron or steamer will be necessary especially if the gown has been transported in a box or tight garment bag.

As with any wedding, choose a gown that 'looks' appropriate at your destination venue. Sheer, lightweight, organic fabrics and lace always look good in the tropics, gardens or vineyards. Heavier satins, velvets & brocades may be a better choice for a Winter Resort. Accessorize accordingly as well.