V1: Expert Style Tips - Destination Wedding Tips by David Reinhard Events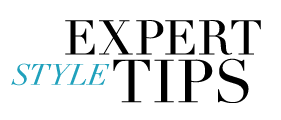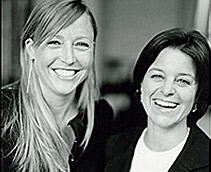 DAVID REINHARD EVENTS David Reinhard Events' strength is their fresh attitude towards event planning, paired with years of experience and a desire to offer personal service in producing special events. They believe planning an event should be an enjoyable experience for everyone involved – most importantly for the client. Therefore, their primary role is to facilitate those tasks that can make this process overwhelming. They are committed to personal service and uncompromising quality. They even limit the number of events that they take on so that they can offer their clients the time and dedicated service they deserve!
"Working with Ann and Nicky is like having a huge weight lifted off your shoulders. They take all your desires (and worries) into their own hands and gracefully make magic happen. Their great attitude and personal attentive service makes you feel like you've been their friend for years! Allowing you the peace of mind you need to actually ENJOY your wedding day." - CECI JOHNSON
Destination Wedding Tips by David Reinhard:
Make sure you are aware and comfortable with the "rain plan" if you are thinking of having your wedding on a beach or outdoors.

Even though the venue might agree and say "no problem" to the questions and requests you have for them - get everything in writing and make sure they tell you up front about any additional charges for these services.

Keep in mind that this is a destination for your guests - so make sure you provide them with fun facts and things to do at the location or nearby (e.g. if there are boats that can be rented or a favorite town worth exploring). Even if you are not paying for these adventures, it's still really nice to give suggestions.

Don't forget to leave a little something in everyone's hotel room upon arrival - could be water and something to eat or just a nice welcome note. Since everyone has made the effort to travel - let them know you appreciate it!

With this welcome note - make sure you mention the timing and locations for the various wedding activities - rehearsal dinner, wedding ceremony, etc. If you are providing transportation - make sure you mention that too and where everyone needs to be (e.g. in the lobby at 4:30pm for the bus to pick you up...)

Make sure you know if there are any other weddings taking place at your location on your wedding day - no one likes surprises and you don't want your guests going to the wrong ceremony by mistake!